Clark Computer Services handles all aspects of Business IT Support, including backups, cabling, workstation and server maintenance, website services, and more, with unparalleled customer service. You can trust us for all your IT Services needs.
At Clark Computer Services, we specialize in Small Business IT Support and provide an end-to-end computer and network management solution for our business clients. By providing our clients with responsive service, we are there when you need us to resolve issues quickly and get everyone back to work. Your employees will love our knowledgeable and friendly technicians who resolve issues the first time so they don't come back. And with easy maintenance contracts, we can proactively take care of problems before they get in the way of business and productivity.
In today's world, IT Services need to include cybersecurity, compliance, and website design, among others, and CLARK can handle it all. We offer comprehensive solutions to all of your business needs.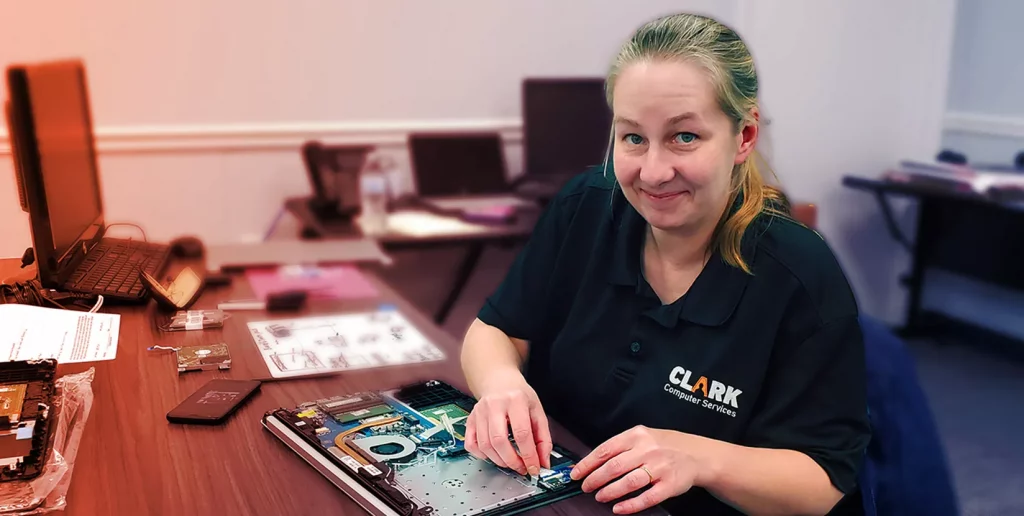 Our Business IT Support Covers:
WE TAKE GREAT PRIDE IN OUR MANY 5-STAR REVIEWS!
Don't just take our word for it. Hear what our clients are saying!