CLARK COMPUTER SERVICES
MEET OUR TEAM
We are excited to introduce Our Team! At Clark Computer Services we pride ourselves on being Responsive, Professional, and Friendly, making Customer Service our Highest Priority! That is not something that just happens. It starts at the top, with a strong leadership team with a customer-first attitude, and continues by making sure that each employee we hire shares that philosophy.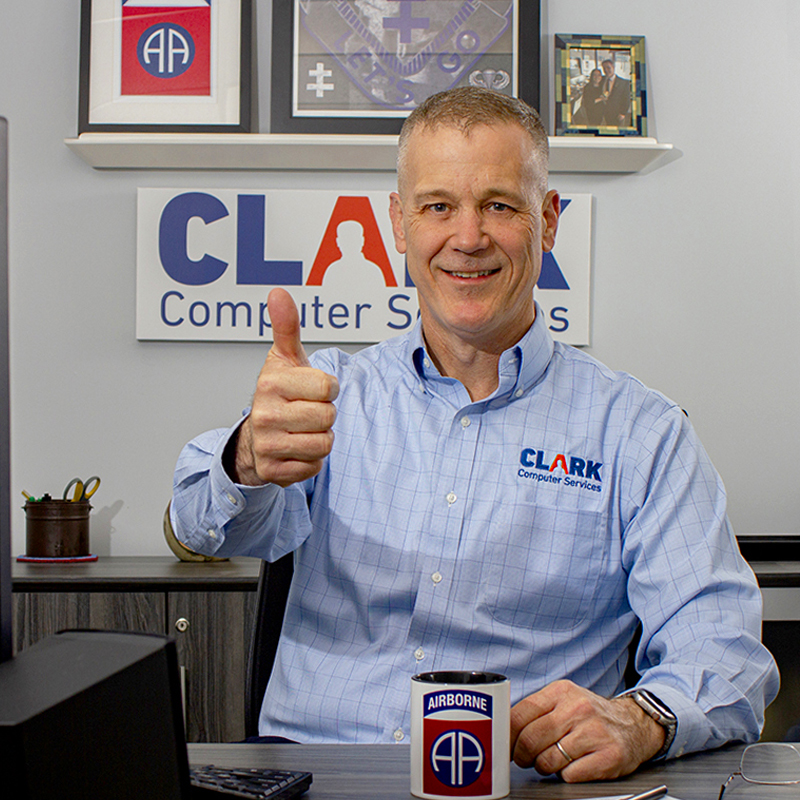 DARREN CLARK
CEO and Owner
More About Darren

I left big business to start Clark Computer Services in 2003; not because I had a grand vision, but because I had three young children who needed their Dad around. Knowing I had to replace my salary, I went door-to-door visiting small businesses to introduce myself and ask if they needed IT support. I heard story after story from business owners and office managers about IT companies not returning calls and emails, grumpy technicians showing up late or not at all, and systems being down for days, weeks, and in some cases…months. I realized quickly that there was a clear and pressing need for reliable, honest, and professional IT support completed pleasantly and on time.

This experience created the foundation for Clark Computer Services and helped me articulate the vision that has guided the company for more than 19 years:

We will make customer service our highest priority and ensure that all customers receive friendly, reliable, and professional service on every job, at every sales call, and on everything we do.

Show Less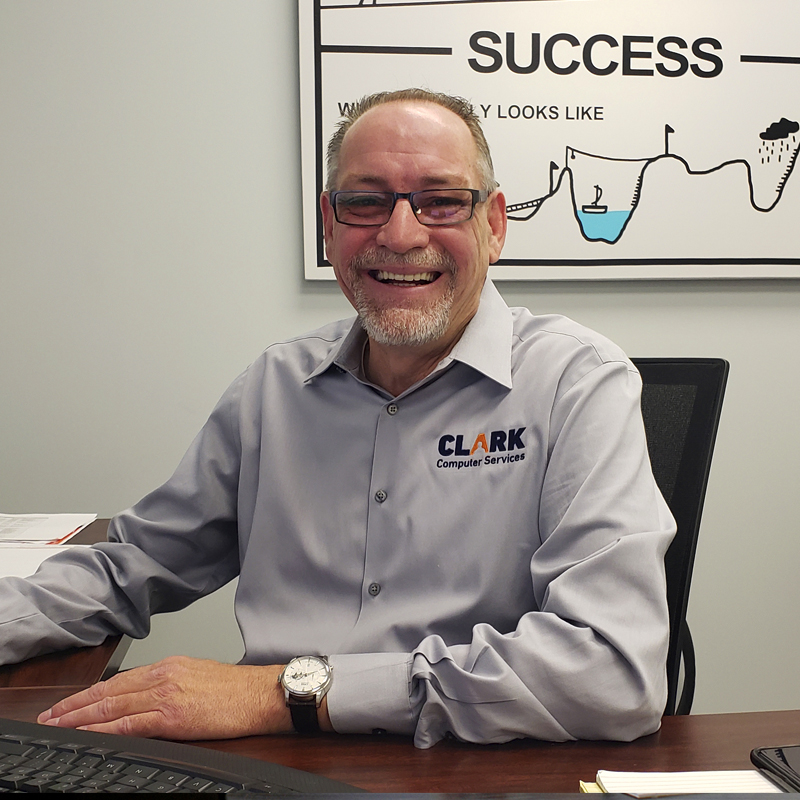 LEE JANES
President
More About Lee

Opportunities strike when you least expect it. While working for a labor union in Washington, D.C., my life was changed forever when the big boss of my department suggested that I go back to school to become an IT Technician. At the time, they preferred promoting from within and had people scheduled to be retiring. In addition, I was told if I did well in school, my tuition would be covered. Growing up I had to earn everything I wanted, learning the value of hard work, so I grabbed that brass ring and never looked back. Much later, while managing a group of technicians I met Darren Clark, and opportunity struck again. In him I saw someone dedicated to building a top-notch organization with a reputation for excellence in every area. When he explained that he saw those same qualities in me and offered me a position, I stepped up and took it.

Moving from the the role of Vice President of Sales to taking over as President of Clark Computer Services, I'll be able to bring the experience I've gained to lead our great organization as we continue to grow and expand.

We always treat your IT systems as if they are our own and show that we can be counted on to deliver honest, friendly, prompt, and professional support.

Show Less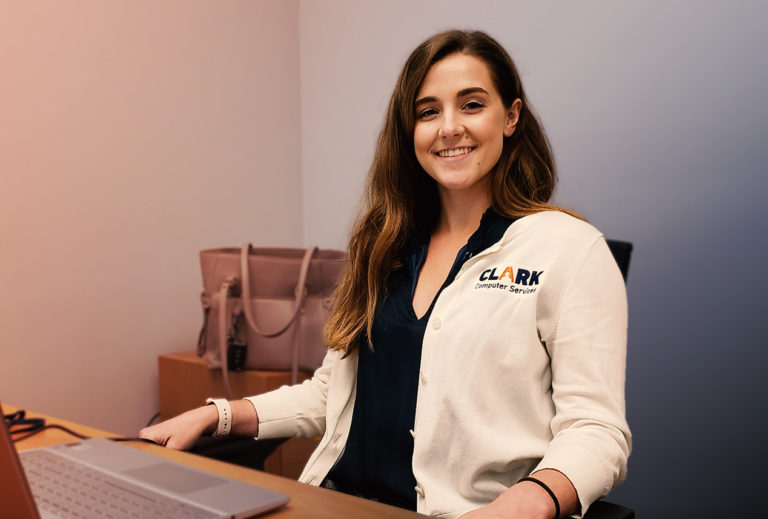 SYDNEY CLARK
Director of Website Services / Hagerstown Branch Manager
More About Sydney

Sydney joined CLARK in 2021, although she has technically been a part of the team since the company started. She is the daughter of the owner, Darren, and has always pitched in where she could help. Sydney went to Hollins University to earn her B.A. in Applied Economics and Business Finance and after worked for a research firm in Richmond, VA.

In her free time, Sydney enjoys being involved in the community of Hagerstown. She is a board member of the local Kiwanis chapter and on the executive Committee for Washington County Chamber of Commerce's young professionals club, GenNext. When she's not volunteering, she enjoys running and spending time with her partner, Joe, her two cats (Hank and Naya), and her Husky mix (Mickey).

Show Less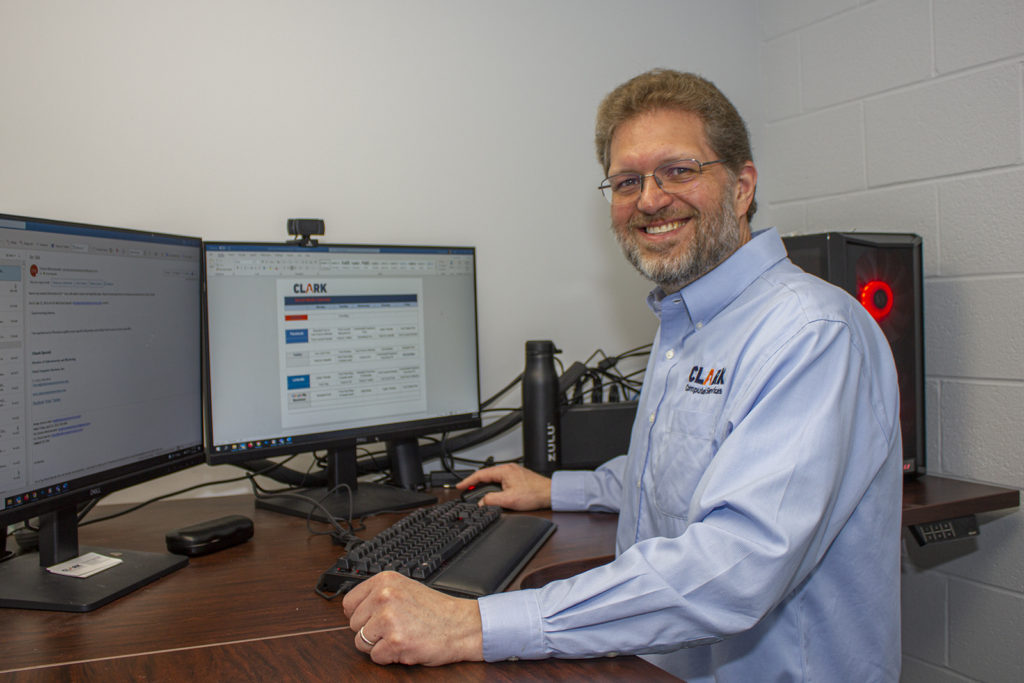 CHUCK SPERATI
Director of Cybersecurity and Marketing
More About Chuck

Between government contracts, Chuck came to CLARK in September of 2019, looking for a temporary technician position. After a long conversation with Darren, discussing company values, culture, and a desire for growth, something more permanent happened. Bringing three decades of experience in Information Technology, working as a technician, trainer, technical writer, and manager, gaining a great deal of experience with cybersecurity and compliance, Chuck accepted a position as Director of Cybersecurity. But in a small business, one has to wear many hats. With years of experience in website design, graphic design, and marketing as an independent author, he also took the role of Director of Marketing, building a series of new services for us to offer.

A fun fact about Chuck: Growing up in Northeast Ohio, his Grandfather taught him how to fix things and to never be afraid to jump in and get his hands dirty. To this day, when something needs doing, he channels his inner Harry Hulewat (Grandpa), rolls up his sleeves, and gets it done. We know that wherever Harry is, he's proud.

 

Show Less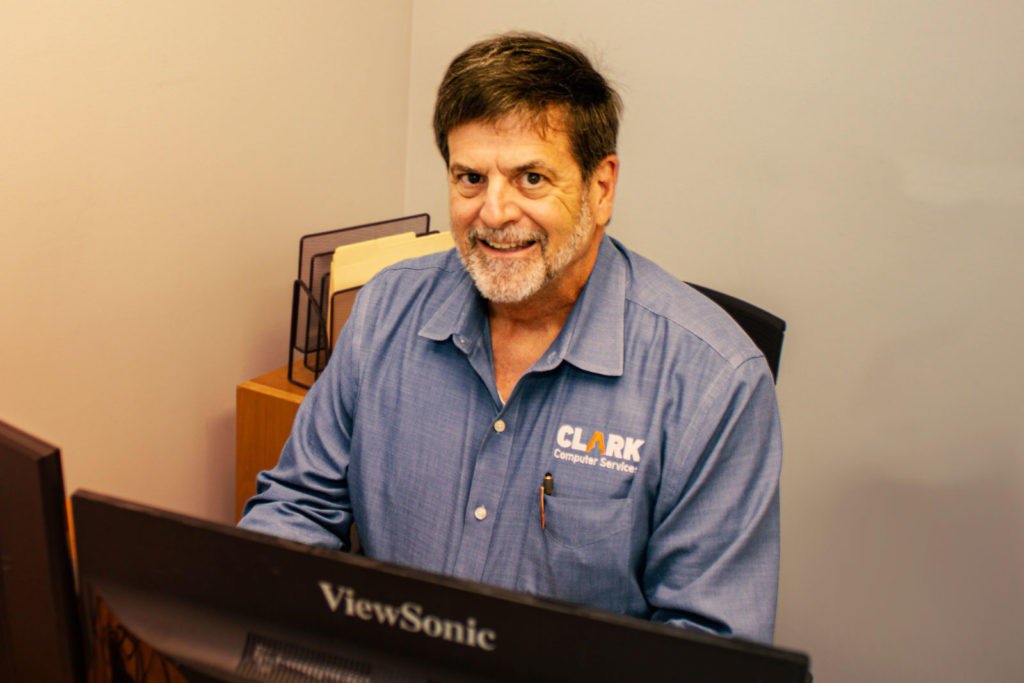 KEN SMOYER
Director of Infrastructure
More About Ken

Thanks to the successful acquisition of A-1 Telecommunications, LLC, we can welcome former owner Ken Smoyer to the Clark Computer Services team. Ken and his business partner Bill started A-1 Telecommunications, LLC under a different name in 1997. Having successfully run his own business for 25 years, Ken is excited to work in a more structured environment offering a variety of services and a larger workforce.

Before owning A-1, Ken started his career as an IBM mainframe tech and slowly built his knowledge to include data communications networking, PBX phone systems, and telecommunications cabling. Having the opportunity to discover customer needs and working to exceed their expectations while providing superior customer service is Ken's favorite part of working in this industry.

Fun facts about Ken: Between him and his wife, Dawn, Ken has four adult children, one dog, and a couple of cats. In his free time, Ken enjoys driving around in his 1969 Chevelle Convertible and 1939 Ford pickup truck. As you might have guessed, restoring old vehicles is his pastime, though he also loves music and playing his acoustic guitar.


Show Less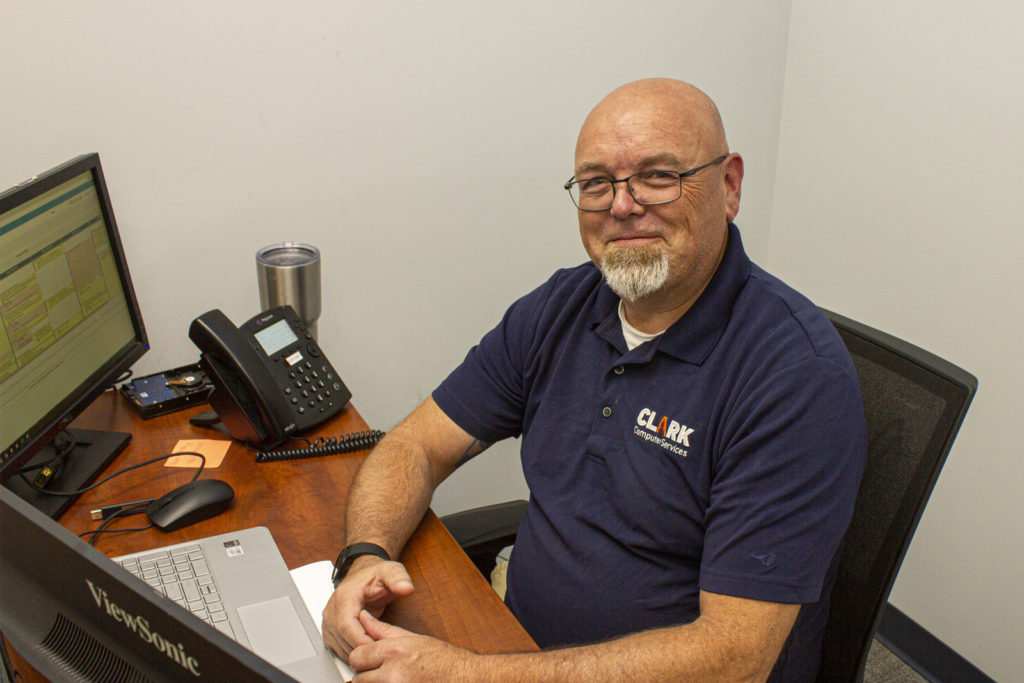 ASHLEY GURRIE
Lead Engineer
More About Ashley

Clark is excited to have our Director of IT, Ashley Gurrie. After successfully running his own business for 8 years, Ashley has decided to partner his business, 34Blast, with Clark Computer Services. Ashley has spent his entire professional life working in the Tech field. He went to school for Computer Engineering before landing his first job in an IT department of a manufacturing company.

In his free time, Ashley enjoys riding his motorcycle with several of his friends. He also enjoys working on home projects. Ashley has 2 kids, Cooper and Brodie, and a lovely wife Dani. They are joined by their neurotic golden retriever mix, "Cali" (short for California. A fun fact about Ashley is that he is from Melbourne, Australia, but moved to the US in September 2007.

Show Less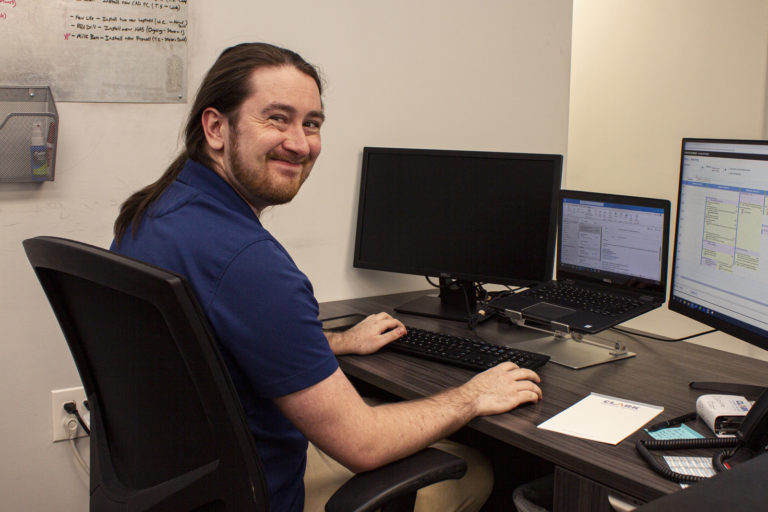 JARED AFROOKTEH
Operations Manager
More About Jared

Jared has been an essential part of CLARK since he came on board. His positive attitude and strong work ethic helped to set the standards for our white-glove service! Arriving at work early every day and among the last to leave, Jared's favorite part of working at CLARK is developing strong relationships with clients. He enjoys spending time with them and learning their computer systems inside and out.

 

Here is just one of the excellent reviews Jared has received: "Jared…was right on time, and he was very knowledgeable…He found the problems we were having very quickly and fixed them. Very personable young man."

 

What you might not know about Jared is that he is very passionate about animals! He owns a beautiful gray cat named Beatrice and an adorable Welsh Corgi named Hollis. One of his favorite memories is when he spent a summer selling art to support a pig sanctuary in Utah

 

Show Less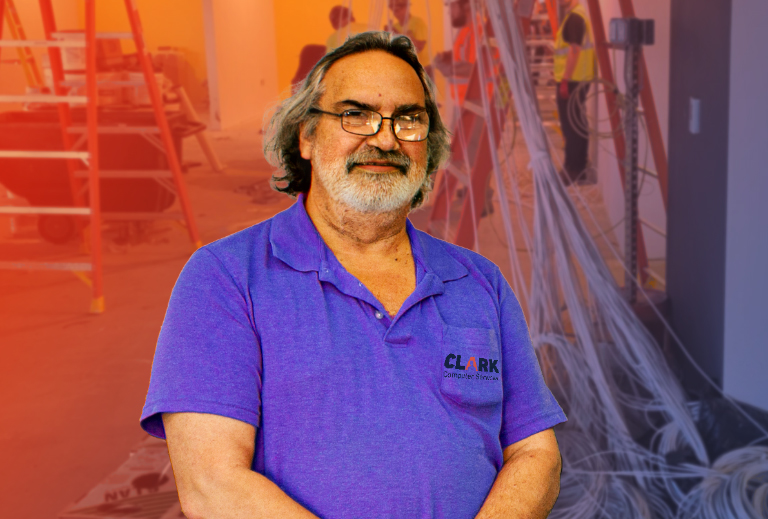 BILL BIONDO
Estimator
More About Bill

Alongside acquiring A-1 Telecommunications, CLARK was able to add Mr. Bill Biondo to the team. Bill, one of the previous owners of A-1 Telecommunications, has been in the telephone and telecom industry for 43 years. He chose to branch off and start his own business so he would be able to make his own goals.

A fun fact about Bill is that he likes to be outdoors in his free time. Also, after Bill retires in Spring 2022, he intends to move to Alaska to prospect for gold!

 

 

Show Less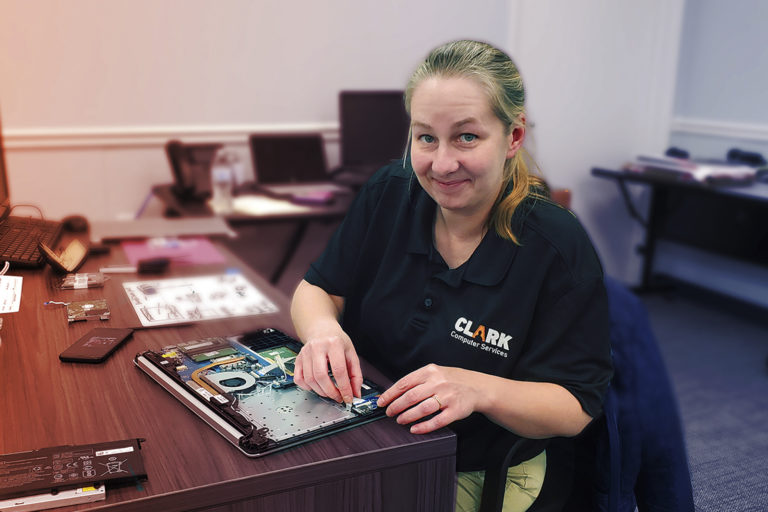 SHAWN LEWIS
Backup Manager
More About Shawn

While she does has an extensive range of skills, Shawn Lewis is our go-to in the office for hardware repairs and replacements. Continually bringing CLARK raving reviews, our customers tell us that she's great to work with, professional and friendly, quick to respond, and very transparent.

 

In her free time, Shawn enjoys spending time with her husband and two sons, and their two cats and dog. They all enjoy game nights playing Uno! Shawn tries to impart her tech wisdom to her boys and likes to teach them about computer hardware. Outside of all that, she likes to bargain hunt, tinker, and go hiking when she has the time.

 

Show Less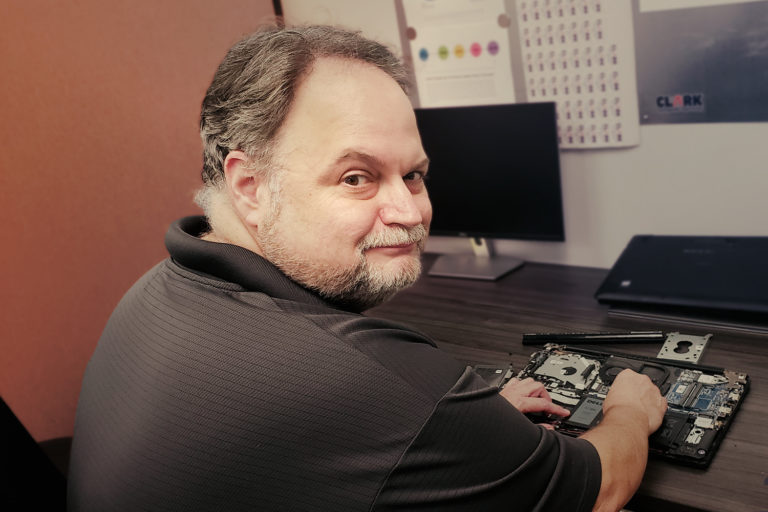 STEVE COMBS
Maintenance Manager
More About Steve

Steve has been in the IT field since 1996, where he started a job delivering computers for a managed service provider. He quickly worked his way up to running the service department of the MSP, where his clients list included the Baltimore Ravens and Orioles. Later, he began working as a network engineer until 2002, when he started his own business, In-Home-Tek. He successfully ran In-Home-Tek before deciding to sell the business to CLARK in 2016. After a brief retirement, Steve began working for CLARK full time in 2017.

In his free time, Steve is building an off-grid homestead in Dexter, Maine, where he hopes to raise goats, pigs, chickens, and rabbits. He also is working on growing a food forest on his property in Maine.

Show Less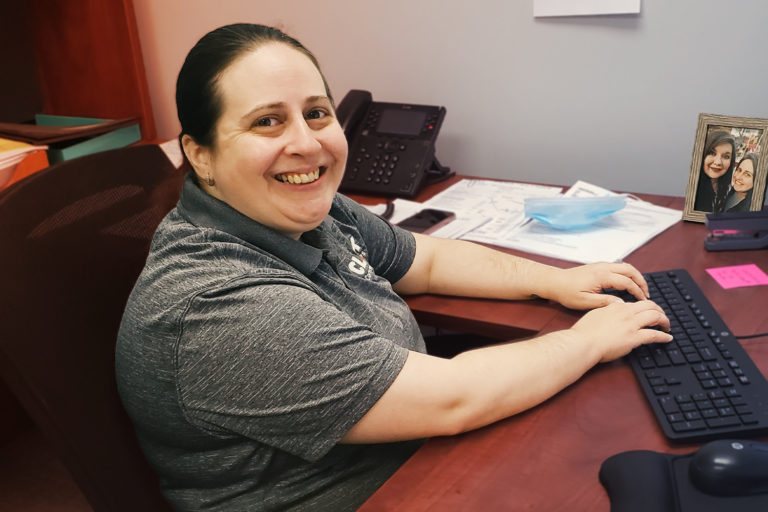 RAQUEL MORALES
Office Manager
More About Raquel

Raquel Morales is our amazing office Manager. Those of you that have chatted on the phone with her have experienced her friendliness and kindness first hand—she truly epitomizes the customer-first attitude we strive for here at CLARK. Diligently handling all of the day-to-day tasks needed to make our office run is what allows our amazing team of technicians to run smoothly, and Raquel excels at her job.

 

Raquel's favorite part of working at CLARK is being a part of a small business. Believing that our team feels like a small family, she loves that we all take care of and help each other. In her free time, Raquel loves spending time with her wife and her 4 little dogs—three Pomeranians (Stinky, Bender, and Ducky) and 1 Yorkie (Nibbler). What you may not know about Raquel is that she is a BIG college football fan and follows the Miami Hurricanes.

 

Show Less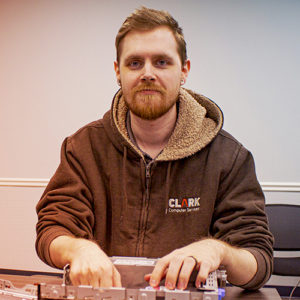 Caleb Loy
Advanced Support Technician
More About Caleb

Having been with CLARK since 2019, Caleb's favorite part of being a technician is getting to meet a wide variety of people every day. Our clients tell us that Caleb is patient, professional, and knowledgeable. At home, Caleb enjoys spending time with his wife, Abby, and their two cats: a lykoi named Raff and a nebelung named Bo. Among his many hobbies, Caleb loves to play video games, cook, play guitar and bass, and watch anime. A fun fact about him is that he has broken around 80 bones in his body!

Show Less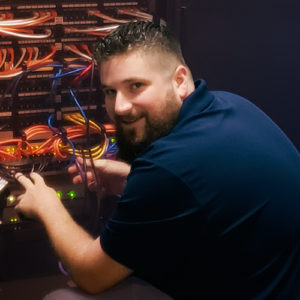 Shane Smoyer
Senior Field Supervisor
More About Shane

With the acquisition of A-1 Telecommunications, CLARK is happy to welcome our third new team member, Shane Smoyer. One of our top Field Supervisors, Shane has been with A-1 Telecomm for 9 years prior to their acquisition by Clark Computer Services and joined the company to work with his father and previous owner, Ken Smoyer. Shane is excited to work for CLARK and can't wait to watch the company grow.

In his free time, Shane likes spending quality time with his wife and baby boy, relaxing at the beach, and four-wheeling. A fun fact about Shane is that he worked as a chef before joining the cabling industry, specializing as a griller and smoker, and still loves to cook at home!

Show Less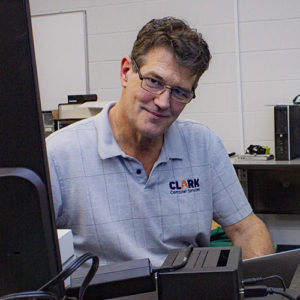 Stuart Daily
Senior IT Technician
More About Stuart

Our clients love working with Stuart and have told us that he is "very knowledgeable," "accommodating," and "takes care of problems quickly." Stuart's favorite part of working for CLARK is getting to fix problems and help our clients.

 

In his free time, Stuart enjoys spending time with his wife, four kids, and a Rottweiler named Angel. He also enjoys collecting and repairing video arcade games. His favorite is a Tempest machine.

 

Show Less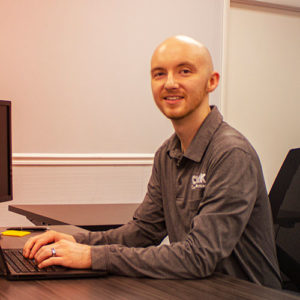 Timothy Allgaier
IT Technician
More About Timothy

Always cheerful and willing to jump in to help, Tim started with CLARK last year at this time and has been a positive addition to the team. Our clients love Tim, giving him raving reviews like:

 

"Tim listened carefully to my problems. Then he worked on my iPad a few minutes; used his phone to verify that he had solved my problems; and in less than a half-hour, it worked perfectly."

 

In his free time, Tim enjoys running and spending time with his wife, Melissa, and his two Cavalier King Charles Spaniels, Ace and Queen. Among his favorite things to do outside of work is expressing his creative side through photography. A fun fact about Tim is that he played the drums competitively in his high school drumline.

 

Show Less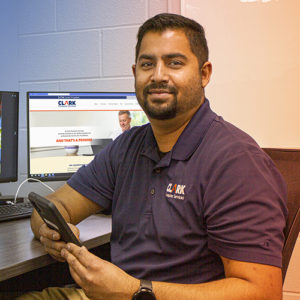 Adrian Balcharan
IT Technician
More About Adrian

Adrian has dipped his fingers in a lot of the tech world. Beginning with the IT department of his previous company, he has worked in customer relations, IT help desk, appliance repairs, and even instructed driving for the company!

In his free time, Adrian enjoys driving and spending time outdoors, especially hiking and riding ATVs. In his neighborhood, he's also the go-to guy for bicycle repairs! He and his wife have two children and two wild cats named Nebula and Lunar that love to zoom around the house.

 

Show Less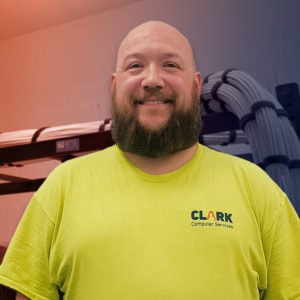 Troy Bender
Cabling Technician
More About Troy

An experienced wiring and cabling technician, Troy Bender is part of CLARK's Structured Cabling Services team. After obtaining an Associate's Degree in Computer Science Hardware from Accutech, Troy dabbled in various fields, including construction, facilities management, brick foreman, and pawnbroker, before leaping into the tech world. His favorite part of working in structured cabling and data wiring is getting to facilitate the sharing of information that networking provides.

In his free time, Troy loves spending time with his son, who works as a computer programmer in the tech field. He also enjoys working on cars and everything outdoors, including fishing, hunting, and gardening. Although he loses often, Troy makes time to play video games with his son. If that weren't enough, Troy practically has a zoo at home with three cats, two dogs, two chickens, and a duck.

A fun fact about Troy is that as a pawn broker, he had to become a certified gemologist!

Show Less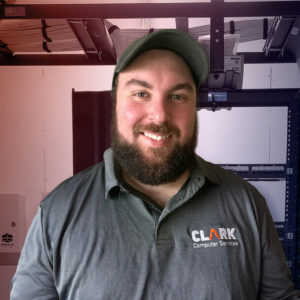 RJ Hall
Cabling Technician
More About RJ

Excited for this opportunity to learn about cabling and work with the CLARK team, before coming to us, RJ worked as a departmental manager at Costco. In addition to the benefits of working with our experienced cabling team, he enjoys traveling around the DMV area for jobs and working in different buildings.

RJ loves spending time with his wife, Lexy, and his two sons outside of work, and in his free time, he likes to hunt, fish, and just be outdoors. A fun fact about RJ is that he has a beloved Great Dane named Daisy.

 

 

Show Less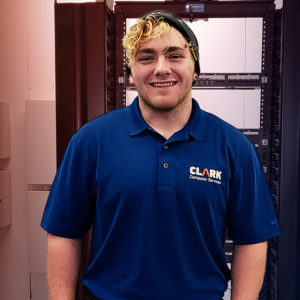 Jesse Martin
Cabling Technician
More About Jesse

Joining the CLARK cabling team is Jesse Martin, a current college student new to the tech field. Jesse is studying Computer Information Systems virtually through Pennwest California. Though he formerly worked in the construction field as a mason, he is excited to get to use his passion for technology and tinkering with electronics.

In his free time, Jesse likes to go to the gym and lift weights. He also likes to play video games, spend time with friends and family, and snowboard. He has a prim and proper cat titled Jean Claude Von Whiskers, but you can just call him Whiskers. A fun fact about Jesse is that he loves random facts. One of his favorites is that Bluetooth's namesake is a historic Nordic king with very poor dental health.

Show Less
Joshua Rosario
Residential IT Technician
More About Josh

After previously interning with CLARK, we are excited to welcome back Mr. Josh Rosario, our Residential Support Specialist. Before he began his career in tech, Josh was a military cook in the Navy for 22 years. Once he retired, he was ready to move to a new field and was directed toward tech jobs by a friend. After interning with CLARK, Josh took the ECPI Help Desk Professional course, became certified in A+, and was ready to return as a tech! Josh loves working in IT because he gets to learn something new every day.

Josh gets to share his enjoyment of technology with his son Aidan. In his free time, Josh likes to read fantasy novels. A fun fact about him is that, despite a long career as a professional cook, he prefers to eat out than cook for himself!

Show Less
WE TAKE GREAT PRIDE IN OUR MANY 5-STAR REVIEWS!
Don't just take our word for it. Hear what our clients are saying!