Construction IT Managed Services
Construction IT Managed Services
Clark Computer Services provides responsive IT Managed Services to dozens of construction clients in the greater Maryland area, supporting office and field staff on-site and remotely. In addition to our other business services, we help with construction software on mobile devices, including laptops, toughbooks, and smartphones.
At CLARK, we know how important responsive Construction IT Managed Services are to our clients. Downtime in any business means diminished productivity, but delays and missed deadlines can quickly lead to significant time and cost issues in the construction business. To address these concerns, we focus on the following services for our trade skill clients:
Early-Morning Access.  Whether it's the on-site crew or those back at the office, IT problems affect productivity, so we're ready and available to troubleshoot issues when our construction clients are getting their days started.
Reliable Connectivity. Contact between on-site crews and office personnel is essential to maintaining work schedules and monitoring productivity. Our easy maintenance contracts keep networks and equipment updated and running smoothly.
Knowledgeable Support. We take responsibility for your tech issues, working with vendors to troubleshoot problems, so your employees can focus on managing existing jobs and bidding on new contracts.
Network and Mobile Security. With construction crews needing fast, efficient mobile access to electronic files, we can help put security procedures and technology in place to keep sensitive information safe and available to only those who need it.
When we partner with construction companies in and around Maryland, northern Virginia and southern Pennsylvania, we work hard to minimize downtime with proactive network monitoring and prompt support for their employees – whether in the office, on the job site, or on the road.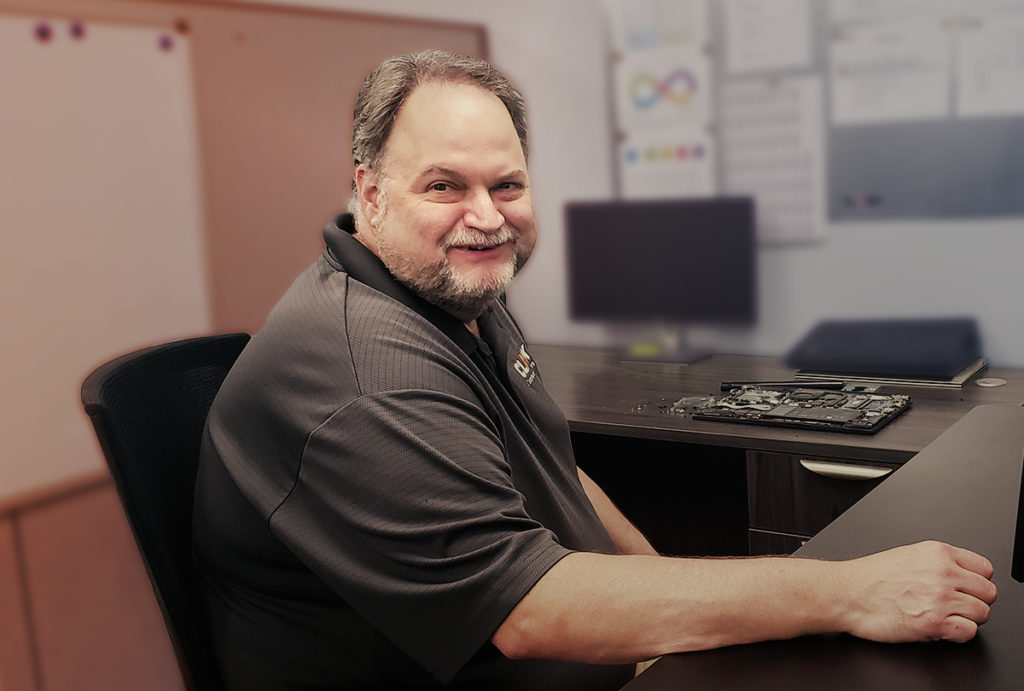 WE TAKE GREAT PRIDE IN OUR MANY 5-STAR REVIEWS!
Don't just take our word for it. Hear what our clients are saying!