Home Office IT Managed Services
With the opportunity to work and learn from home, having a reliable Home Office has never been more important. Our Home Office IT Managed Services cover your network and equipment to make sure everything works and it all works together.
With the opportunities to work and learn from home being very popular, getting reliable Home Office IT Managed Services has never been more important. Workplace and school IT departments won't typically troubleshoot home network problems, but with CLARK, you're never on your own. From internet connections to computers to peripherals, we make sure that everything works, and it all works together. It's the difference between getting things done and getting frustrated.
Whether you take remote classes on your laptop at the dining room table, use a work computer at a small desk tucked in the corner of the room, or have a complete home office setup, there are configuration and security challenges that must be overcome. Our knowledgeable and friendly technicians can help you get the right equipment, connect it, and ensure that it's secure. And we'll be there, either remotely or in person, with our responsive White-Glove Service if you have trouble.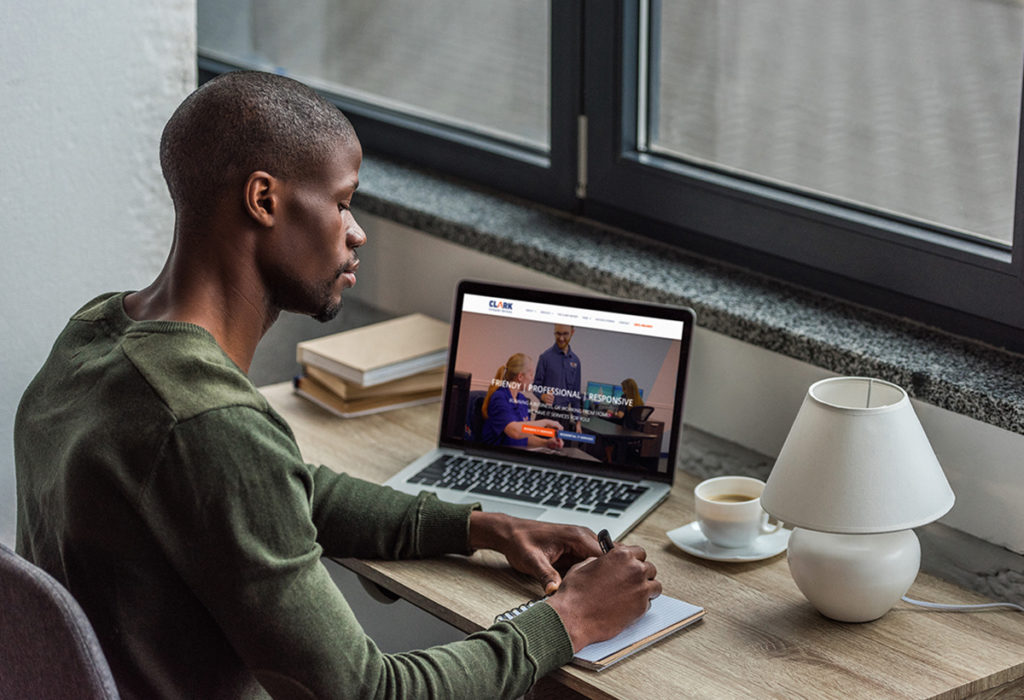 IT SUPPORT AT HOME AND AT WORK
Because Clark Computer Services provides IT Managed Services to business and home clients, we have a great perspective on Home Offices. Combining the knowledge and resources to take care of maintenance, network, and security needs with our friendly and responsive in-home experience, we can set you up with the security and support you need to work from home effectively. And with more opportunities for remote learning, we'll make sure that students stay connected to their teachers.
We understand that work and learning from home means different things for different people, but the three most important things for everyone are comfort, connection, and security. Take away any one of these, and productivity suffers.
With the following Home Office IT Managed Services, CLARK can help make sure that you have the tools you need to be as productive in your home office as you are at the office or classroom.
WE TAKE GREAT PRIDE IN OUR MANY 5-STAR REVIEWS!
Don't just take our word for it. Hear what our clients are saying!