How to Get Rid of Old and Unused Apps
Do you know how to get rid of old and unused apps, or why you should? We all hate it when, inevitably, our technology starts to slow down. Even those of us who made it through the days of dial-up want to throw our phone when load time takes more than a few seconds! Luckily, speeding up your older device can be as easy as getting rid of old and unused apps.
In this guide, I'll show you how to offload apps on Windows and Mac devices, iPhones, and Androids.
WHY SHOULD I REMOVE UNUSED APPS?
There are good reasons to occasionally go through the applications on your phone and computer to clear out those you no longer use. These old and unused applications not only slow down your device and clutter your desktop and home page, but they also can pose a security threat. Apps that are older and aren't being regularly updated can create a bridge for threats to access your phone or desktop.
By deleting them thoroughly, you eliminate any possible risk to your device.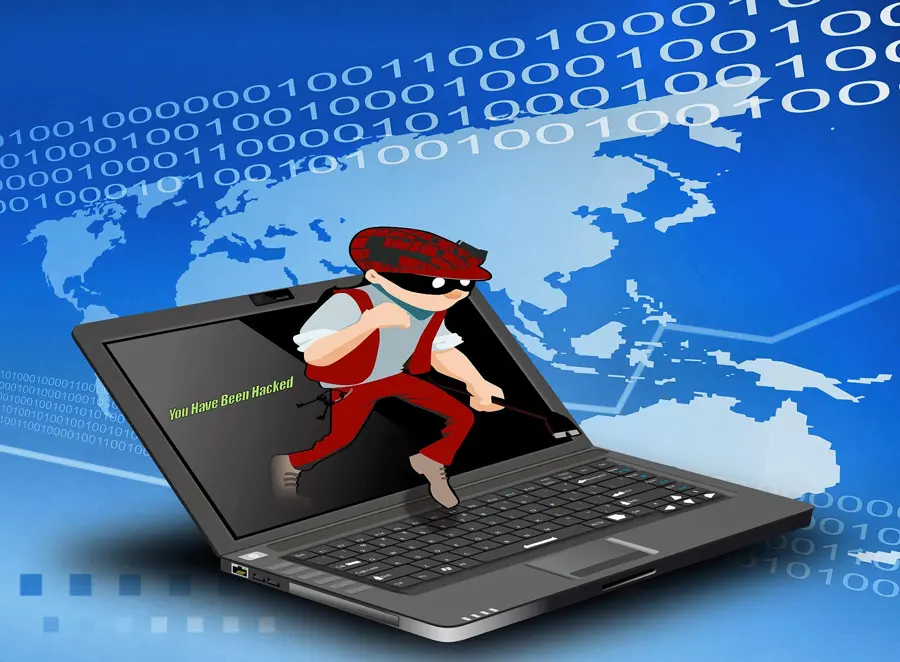 REMOVING APPS ON WINDOWS
Deleting an application's icon from your desktop won't entirely remove the software from your computer. To ensure everything is wiped, you will want to navigate to your settings through the start menu. You can do this by clicking the Windows icon in the bottom right corner or the Windows key on your keyboard. In this menu, click on Settings or the gear icon.

Once the Settings menu is up, click on the section titled Apps. Here, there is a list of all your PC applications. If you go through the list and see an app you no longer need or use, click on that app in the list and then click uninstall. This may direct you to an uninstaller wizard, which will provide further instructions on how to delete the app.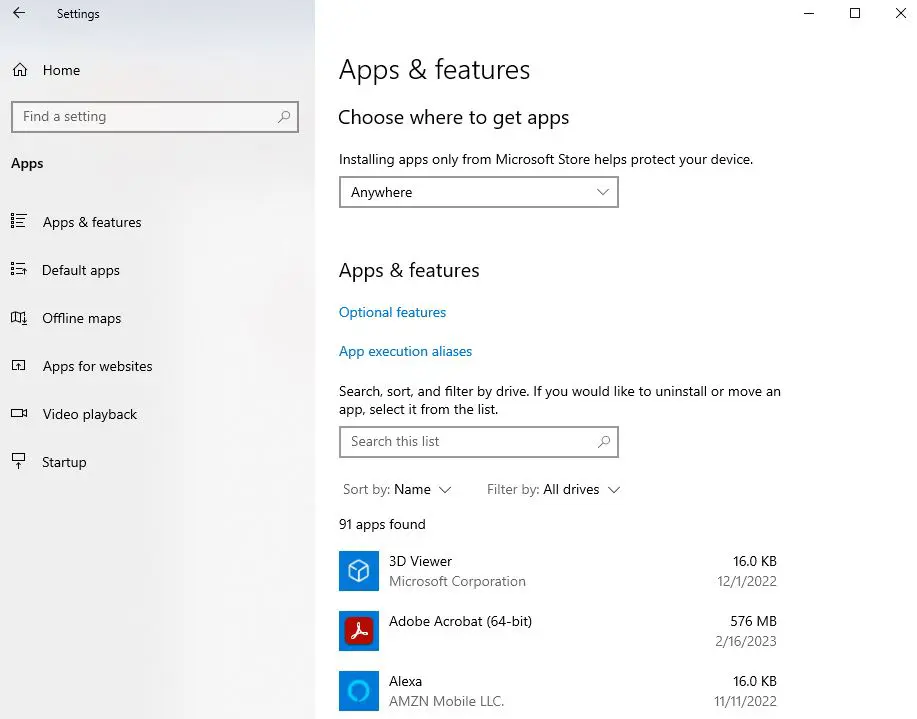 REMOVING APPS ON MACS
There are two different ways that you can remove old or unused apps on your Mac device. The first way is through Launchpad. To open Launchpad, use your Applications folder. Optionally, you can pinch closed with your thumb and three fingers on the trackpad.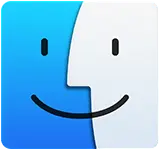 To find the app you want to remove from Launchpad, either scroll through the list or type the name in the search bar at the top of the page. Once you locate it, click and hold the app until the app begins to jiggle. Click the X on the app icon and then Delete to confirm.
The second way to remove old apps on a Mac device is through Finder. Navigate to the Finder icon in the Dock and click it to switch to the Finder. Find the app you want to delete, and then click and drag the app to the Trash Icon in the dock. You'll then want to empty the Trash to delete the application. To do this, click the Empty button in the upper-right corner of the Finder window.
REMOVING APPS ON IPHONES
A benefit of being an iPhone user is that the interface is extremely user-friendly, and fully deleting an app requires only a couple of taps on the screen. First, navigate to the app on your Home Screen. Then, touch and hold the app until a menu appears, which should only take approximately two seconds.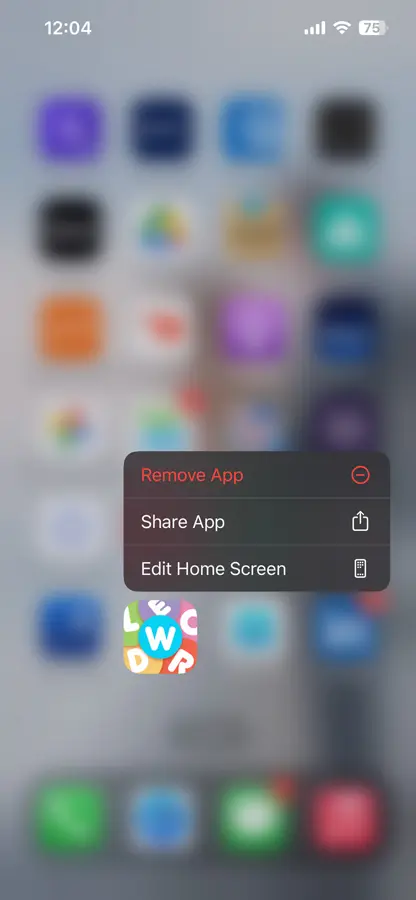 The menu has three options, and you want to select Remove App—a second screen will then pop up to ask how you would like the app to be deleted. If you click the top option, Delete App, the app will be permanently removed from your phone. The second option, Remove from Home Screen, will keep the app saved on your phone, but the icon will no longer appear on your Home Screen.
REMOVING APPS ON ANDROIDS
Similarly to removing an app from an iphone, hold your finger on the icon, and it will give you options to Remove or Uninstall – to get rid of the app completely, select uninstall.
Alternately, Android phones also have a centralized location where you can manage all of your applications. First, navigate to the Google Play Store app. Once opened, tap your Profile icon in the top right corner, choose the option titled Manage Apps & Devices, and then click Manage. Scroll down to the app you want to delete, tap it, and then touch Uninstall. Here you can easily uninstall multiple applications before quitting.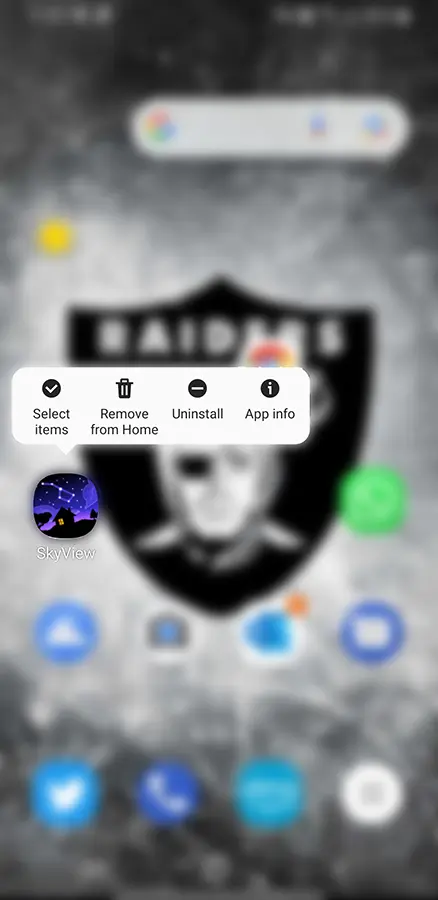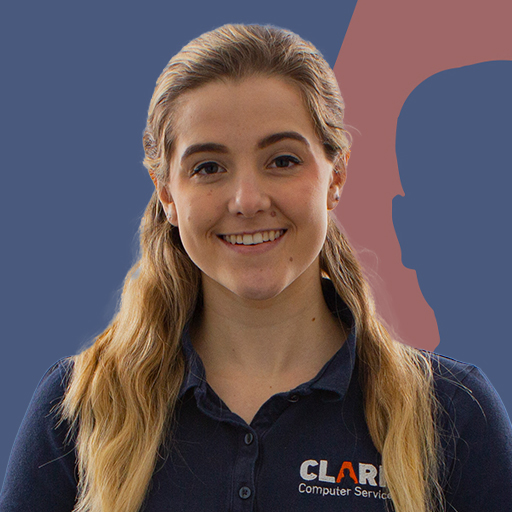 Being raised by Clark's owner, Darren, I have always been immersed in the world of technology. However, I have always followed it from a distance. I went to college to get my degree in Business Finance and Applied Economics, as I have always been a fan of research and statistics. I was even lucky enough to get my senior thesis in economics published. My next string of luck was getting a job straight out of college as a Researcher in Richmond, VA. I was able to pursue research and publish dozens of news articles in my field. Now, I am so excited to delve back into the world of technology that I was raised in, and look forward to honing my research in the technological field.