The IT Business is 80% Personal
As technical as it seems, success in the IT Business is 80% Personal.
When I first started Clark Computer Services, I didn't set out to create an IT Business. It was an effort to replace my DC salary so I could stay closer to my kids. I went door to door asking small businesses if they needed help with IT. Early on, my daily habit included forty cold calls in the morning before hopping in my car to knock on as many doors as possible. I'd walk in the door, introduce myself, and ask, "Do you have any computer problems?"
Every day, I heard tales of bad IT support.
Speaking with business owners, office managers, receptionists, and anyone else who would talk to me, I heard many of the same complaints – unfriendly technicians, unresponsiveness, and unprofessional attitudes. It didn't take me long to determine that the key to small business IT is customer service.
Focusing on the client is one of the primary factors that has allowed CLARK to capture and maintain a loyal client base.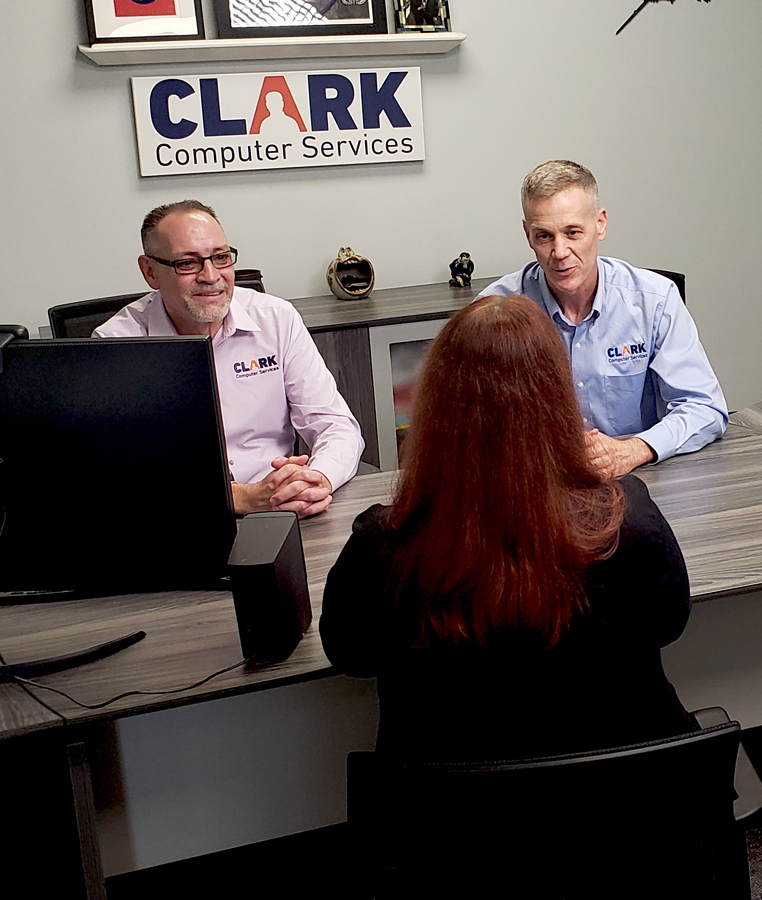 I've become a big believer in reviews! At one time, I could reach out and talk to each of my clients weekly to see how they were feeling about the service they were getting, but as we've grown, that's become impossible. After working hard to build these relationships, I felt bad about losing this measurement, but a solution came from an unlikely place – Reviews.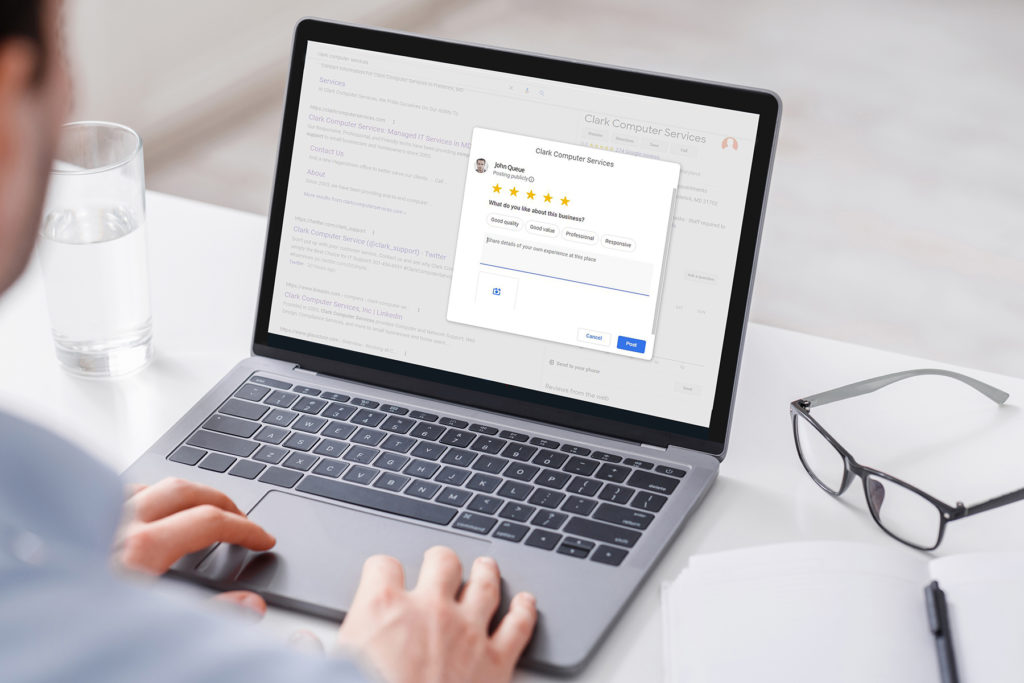 Asking my clients to provide reviews allows me to stay in touch and provides me with so much more. It's a forum that tells me what our clients like and – more importantly – what they dislike. As our client base has increased and the business continues to grow, I've found that I could rely more and more on reviews to answer that most important of questions: "Are our clients happy?" – I've always felt that our true mission is to make our clients happy.
When I want to see how we're doing, I sit back and read through our reviews. This snapshot of the business helps me see trends, and by reading the reviews, I can see what is most important to them. With this information, I can better understand where we need to focus when delivering our services.
REVIEWS SHOW ME WHAT THE CLIENTS WANT
Responsiveness: I've always found that the best way to beat the competition is to answer the phone, reply to e-mails, and show up on time. The #1 complaint I hear when meeting potential clients is: "Our IT support doesn't respond, and it takes forever to get issues fixed."
A Friendly & Personal Experience: It's not difficult—friendly and personal sells! Every time. If you want to bring in new clients, be friendly. No one likes cranky techs, and crankiness is a chief complaint among staff members – being cranky keeps clients from asking for help when something breaks, and if they don't want our help, we won't keep them as clients.
Professionals Who Take Ownership of the Problem: Clients hate when their IT people point fingers. It's frustrating and ultimately pointless as it does nothing to resolve the problem the client wants fixed! When CLARK takes ownership, the problem is ours until it's resolved – no excuses! I don't care who's at fault.
Committed & Caring People: Here at CLARK, we keep clients happy because we've built a team who shares my attitude about making customer service our highest priority. We have a group of caring and committed IT professionals whose primary mission is to make our clients happy. Without a doubt, we have the best IT support staff around! That is how we continue to succeed.
Trust: Above all else, the client must trust you to take care of their needs. Establishing trust is complicated, but it starts with honesty and showing that you care about them and their business. In other words, be honest, own up to any mistakes, and offer advice based on what's best for the client and not what's best or easiest for you!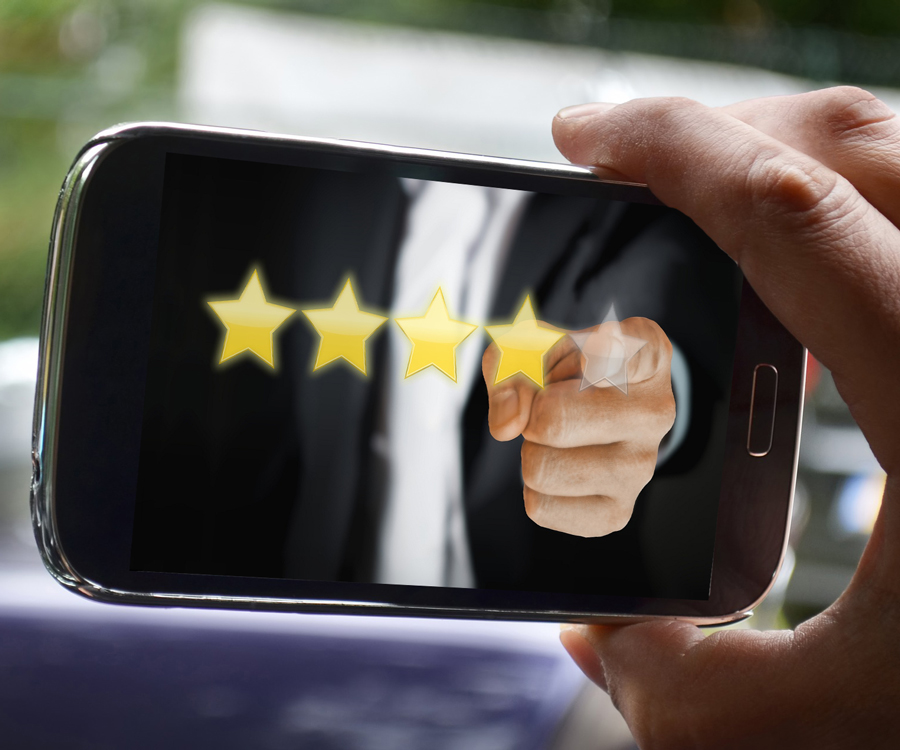 We all know the saying: talk is cheap, but I feel that to provide a great customer experience truly, you have to talk about it. It is extremely important to me that every client and potential client understand that from top to bottom, we here at CLARK strive to provide them with nothing less than 5-Star Customer Service.  We want our clients to speak up when we don't hit that mark, so we can take ownership of the issue and fix our own problems!
That's how you Walk the Talk.
We keep getting better at delivering 5-Star Customer Service because we want to get better!
I've been saying that the IT business is 80% personal for years. Providing responsive service, professionally resolving issues, and being friendly is what the client wants – not once but every time. If you do that, you'll have a client for life!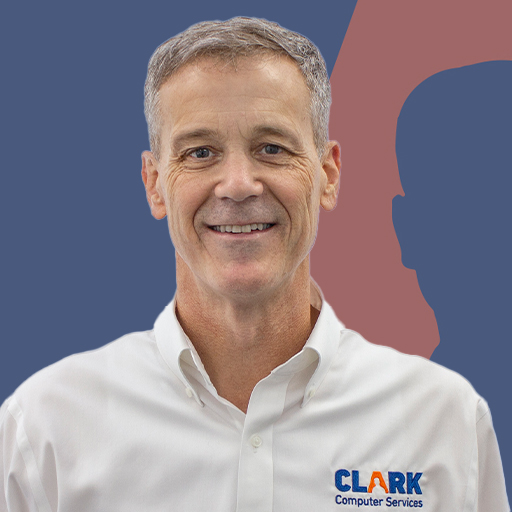 President And Owner
I left big business to start Clark Computer Services in 2003; not because I had a grand vision, but because I had three young children who needed their Dad around. Knowing I had to replace my salary, I went door-to-door visiting small businesses to introduce myself and ask if they needed IT support. I heard story after story from business owners and office managers about IT companies not returning calls and emails, grumpy technicians showing up late or not at all, and systems being down for days, weeks, and in some cases…months. I realized quickly that there was a clear and pressing need for reliable, honest, and professional IT support completed pleasantly and on time.