Computer Maintenance is
crucial to your business
To say that I've been in the IT world for a while is an understatement.
For those who don't know me, I left big business in 2003 to start Clark Computer Services. I didn't have some grand vision, I had three kids at home who needed to have their Dad around. My plan to replace my salary was to go around Frederick, introduce myself to small business owners, and see if they needed IT support. I found a lot of business owners dealing with subpar IT services.
Making customer service my highest priority helped me to build a successful and thriving company, but that's only part of it.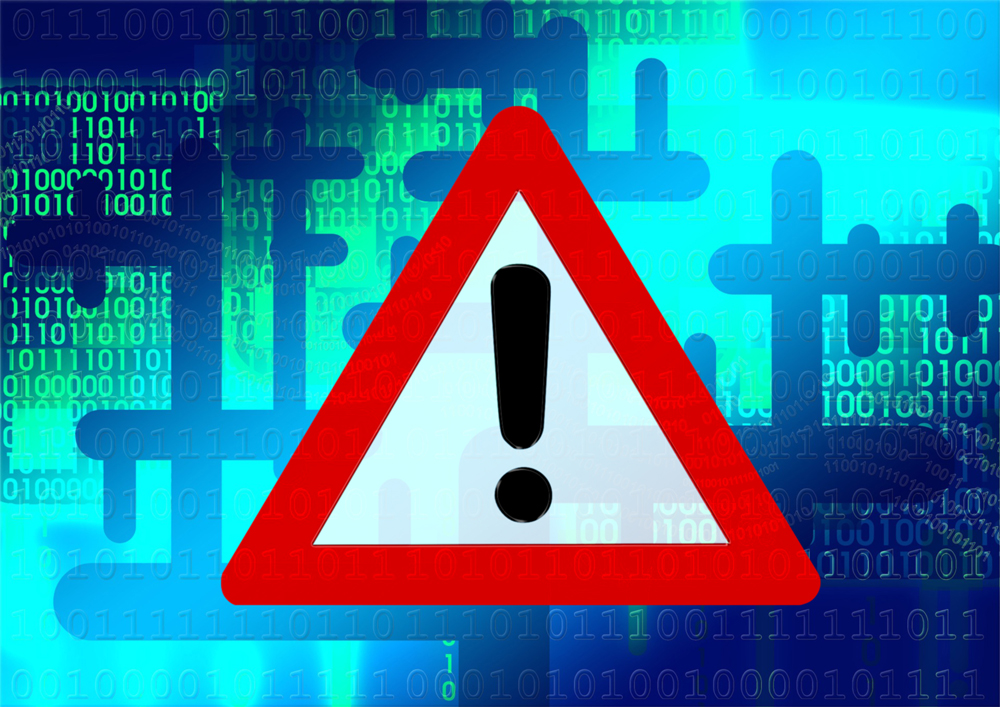 IT MAINTENANCE
Let's be honest, most computer technicians don't understand that The IT Business is 80% Personal – so setting myself apart was not difficult. But if you really want to make customers happy in IT, you do your best to prevent them from having to call you at all. I didn't want to just provide my clients with a smiling face and a friendly attitude, I wanted to make them happy, so one of my primary focuses has always been IT Maintenance.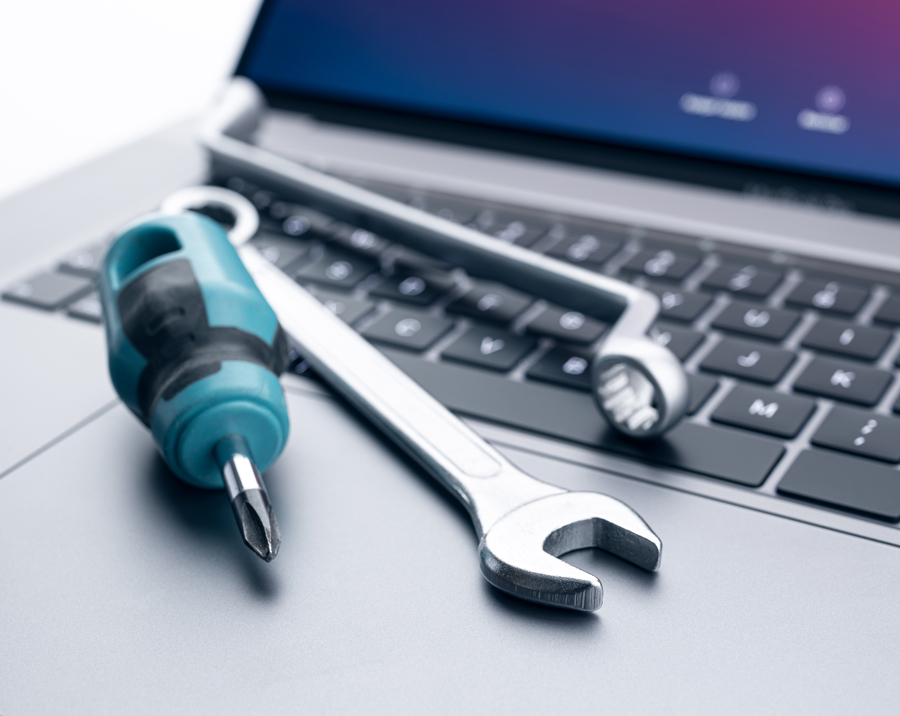 When people think of IT Maintenance, a lot of things come to mind:
archiving old files
computer cleanups
firmware updates
hardware checks
network patching
security updates
software updates
system updates
There is one recurring word here that is incredibly important….
UPDATES
A huge part of our easy maintenance contracts is handling updates. Many people have learned to be cautious of performing updates, often preferring to leave them to more experienced IT people – just in case. One of the things I saw very early on when building CLARK was a lot of small businesses with hardware and software that had never been updated. Not coincidentally, these were also the people having the most problems.
Updates fix potential problems, whether we are talking computers, tablets, phones, or network servers. They also often include new features or services like Snip & Sketch. But most importantly, they fix security vulnerabilities.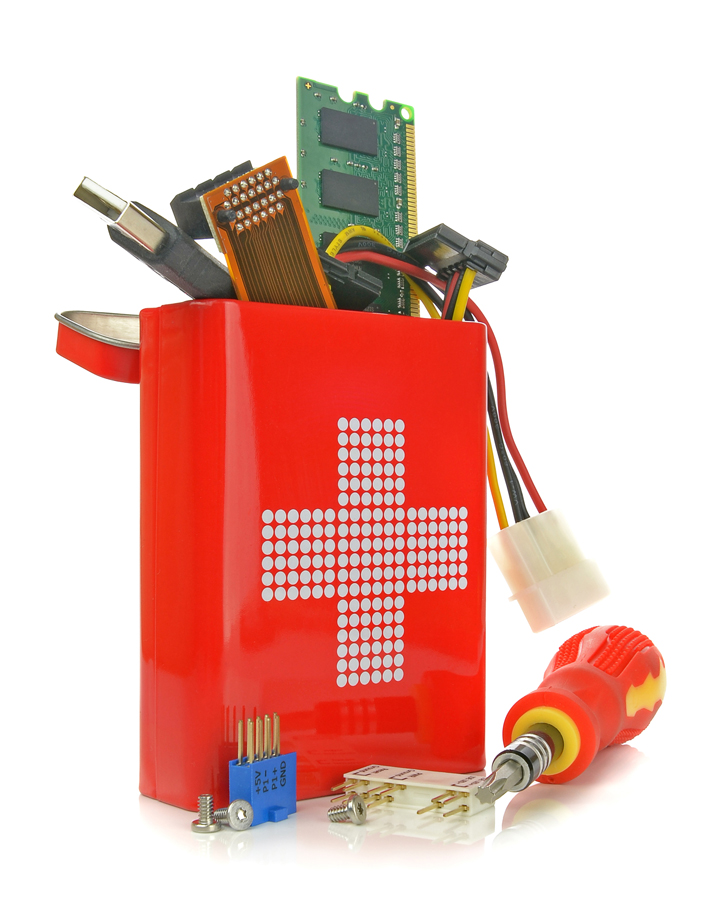 YOU MIGHT NEED HELP WITH SOME UPDATES
Before you rush off and download network, server, or operating system updates, essentially any update that is not automated, consider asking for assistance.
Due to the ongoing rise in Ransomware attacks, CISA (Cybersecurity & Infrastructure Security Agency) has been listing security threats far more aggressively on its website. Many of these include recommended security updates delivered in phases dependent on differences in infrastructure. Because small businesses can range drastically in size, with some using cloud servers and others having onsite servers, not to mention differences in network configuration, applying updates incorrectly can cause no end of headaches.
For this reason, I advise seeking outside help, like Clark Computer Services – this gives you the assurance that all steps were taken to protect your systems NOW.
WEBSITE MAINTENANCE?
Network and server updates are not the only reason to seek assistance. In addition to Small Business IT Maintenance contracts, we also handle Website Maintenance, including backups, plugins, security, and minor edits.
Too many websites are built and then forgotten. I've been contacted to investigate website problems only to find that it had been offline for days, sometimes weeks. And when we start investigating, we discover that nothing has been updated, and the website hasn't been backed up, or worse, has been hacked, leading to costly and time-consuming efforts to get them back online.
These days, your website is just as important to your business as your office. It is the digital space that tells existing and potential clients about your business 24 hours a day, 7 days a week. A quality, well maintained website makes a good first impression and can set you apart from the competition.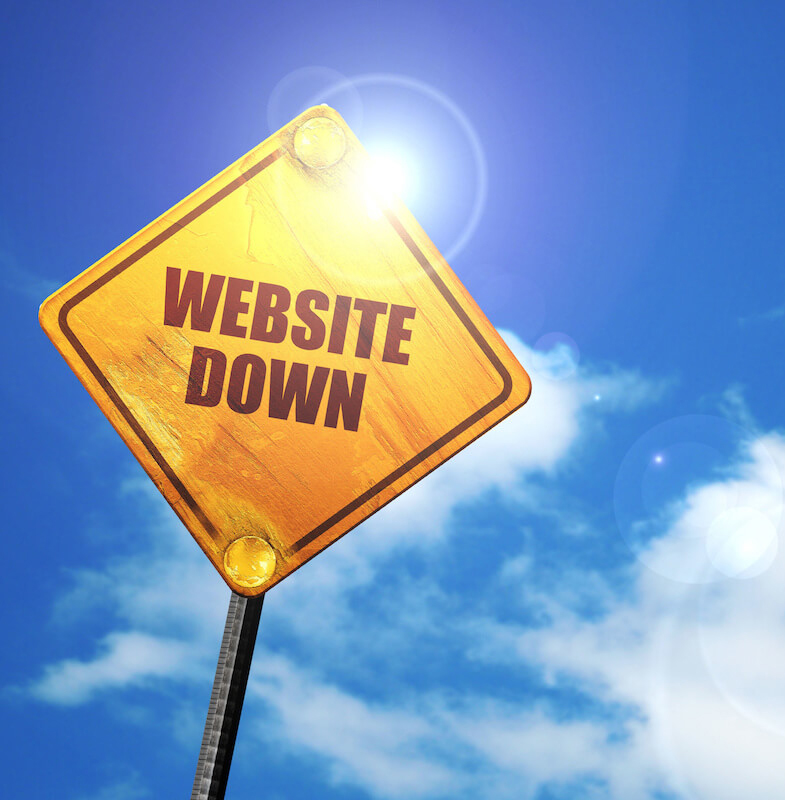 COMPUTER MAINTENANCE IS CRUCIAL
I'll say it again, Computer Maintenance is Crucial to your business. Since those first days of knocking on doors, I can tell you from experience that regular maintenance resolves many problems, helps everything to run smoothly, and keeps clients happy.
As always, if you have any questions or want to discuss a maintenance package, please get in touch with us here at CLARK by emailing [email protected] or giving us a call at 301-456-6931 for a free quote.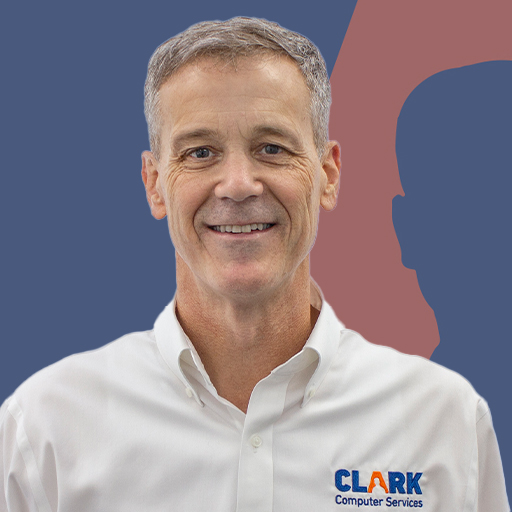 President And Owner
I left big business to start Clark Computer Services in 2003; not because I had a grand vision, but because I had three young children who needed their Dad around. Knowing I had to replace my salary, I went door-to-door visiting small businesses to introduce myself and ask if they needed IT support. I heard story after story from business owners and office managers about IT companies not returning calls and emails, grumpy technicians showing up late or not at all, and systems being down for days, weeks, and in some cases…months. I realized quickly that there was a clear and pressing need for reliable, honest, and professional IT support completed pleasantly and on time.