Small Business Guide To Changing IT Providers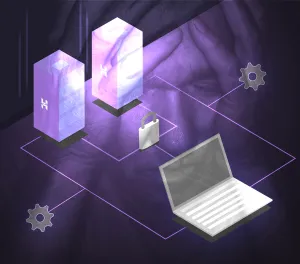 Changing vendors is always a challenge, and with some recent new clients we've onboarded, I thought now might be a good time to provide a Small Business Guide to Changing IT Providers. As the owner of Clark Computer Services, I've been on both sides, bringing new clients on and helping existing clients move on. It's easy to feel overwhelmed when making a move this important, but sometimes it's the best for your organization.
Whether your contract is up or you're not getting what you need from your current IT Provider, this type of change should add value to your business. When it's not done right, though, that value can be lost in the transition process. And that's why I put together this guide.
It might not seem likely, but I promise you that this type of move doesn't need to be hard.
THINGS TO GET BEFORE YOU SWITCH
First off, let me say that as a business owner, this is information that should never be out of your hands. Many IT Providers I have known try to hoard information about their clients. They do this to try to make themselves seem indispensable. In my opinion, you make yourself indispensable by providing the best service, not by hiding or hoarding information.
When new clients I work with realize how much they don't know about their business technology, it can be frightening. Among the information that every business owner should have are lists of:
Admin Logins

Server Logins

Network Router, Firewall, and Switch Logins

Remote Access Account Information

Website Domain Registrar Information

Webhosting Accounts Information

Software Licenses, Registration, and Keys

Third-Party and Online Software Admin Logins

Cloud Applications and Social Media Account Logins

Hardware Warranty Information

A Full Network Diagram
All networks, including small business networks, have many moving parts. By keeping this information handy, you maintain control over your business technology.
ESTABLISH CLEAR COMMUNICATION
Many problems crop up during the transition to a new IT company when not everyone is on board. Management, employees, vendors, and both the new and old IT provider must be on the same page. This requires everyone to understand the stages of the process, and, as always, communication is king.
Start with a Clear Exit Strategy. For everything to go smoothly, the new and old service providers will have to work together. Establishing a timeline that details what's needed and when in specific steps ensures that nothing gets missed. Nominally this process should begin before the contract ends with the existing provider.
Let Employees Know Who to Contact. Unnecessary downtime is a huge complaint during these transitions and often occurs because employees don't know who to contact. Providing employees with clear instructions on who to contact when they have problems will minimize downtime and make the transition smoother.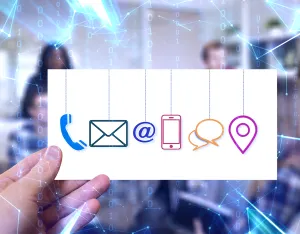 Don't Forget Your Vendors. Like employees, vendors need to be kept in the loop of these changes. I can't tell you how many times, as a new IT Provider, I've contacted an Internet Service Provider (ISP) only to be told to wait while they try to contact the business owner for verification. Letting your vendors know about an IT Provider change will reduce unnecessary downtime and help deter potentially vengeful actions.

Referring back to the first section of Things to Get Before You Switch, it's essential to get your new IT Provider the information they need, but you should control the flow of information. With that in mind, you want to set everyone up for success.
Things to Change. Your IT Provider will need access to your network to give you the best support. That means not only sharing user names and passwords but also changing them. For security reasons, the passwords for any account the old IT Company had access to must be changed, and both the owner and new IT Provider should have the new passwords.
Things to Share. In addition to account information and logins, any IT-related checklists, policies, templates, configurations, and best practices should be shared with the new IT Provider. This will help the new company become familiar with your business and expectations.
Communication. Ensuring that your employees understand how and when to request support, letting the new IT Provider know who can ask for support, and making them familiar with your internal processes are all vital components to maintaining a good relationship. Making clear who handles what reduces the chances of frustration and fingerpointing. Nothing sours a relationship faster than unmet expectations due to a lack of communication.
KEEP THAT NEW RELATIONSHIP STRONG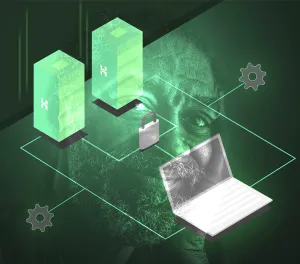 Once the new IT Provider becomes fully integrated, performance is everything. Clearly defining service level expectations and keeping track of it will ultimately determine the value this new company brings to your business. Communication has been a big part of each of the two previous points, and it shows up here again. If there's a problem or something seems off, communicating it is the best way forward. Like any relationship, if one party doesn't know there's a problem, it can't be fixed.
Yes, switching IT Providers is a big project, but that shouldn't be enough to deter you. With the right approach, proper planning, and communication, I've shown you that this type of move doesn't need to be hard.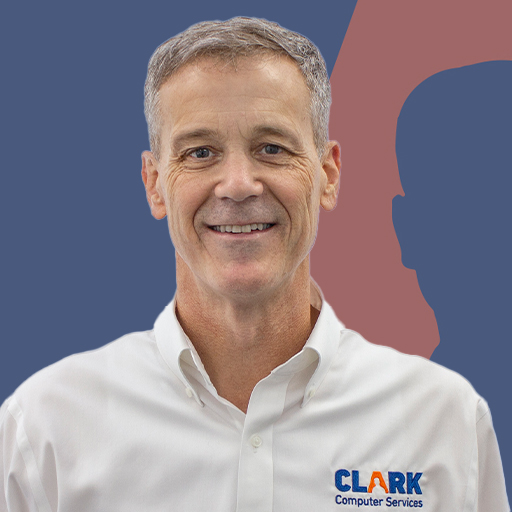 President And Owner
I left big business to start Clark Computer Services in 2003; not because I had a grand vision, but because I had three young children who needed their Dad around. Knowing I had to replace my salary, I went door-to-door visiting small businesses to introduce myself and ask if they needed IT support. I heard story after story from business owners and office managers about IT companies not returning calls and emails, grumpy technicians showing up late or not at all, and systems being down for days, weeks, and in some cases…months. I realized quickly that there was a clear and pressing need for reliable, honest, and professional IT support completed pleasantly and on time.